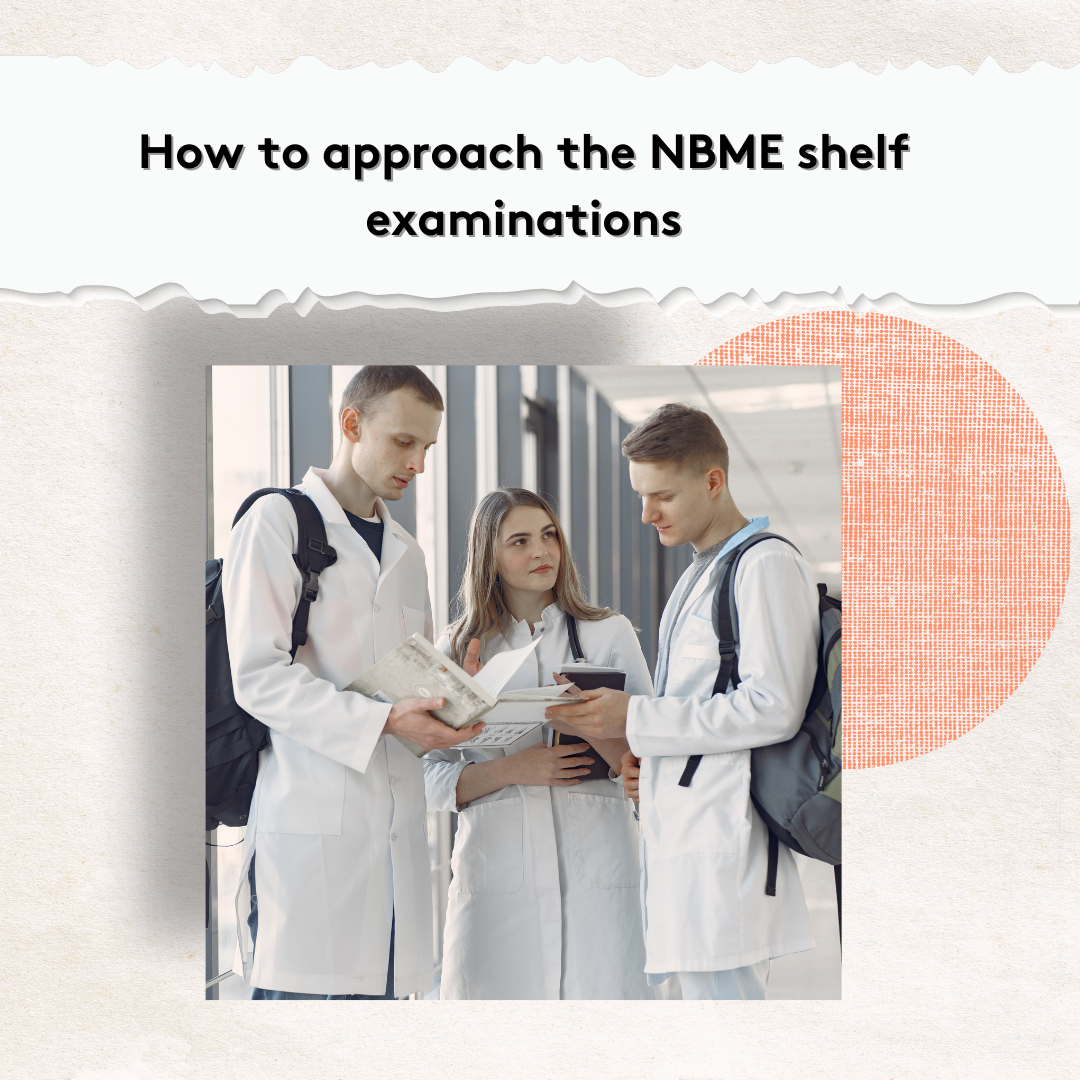 The NBME shelf examinations are certainly daunting: 110 complex questions in 165 minutes is a grueling test of your knowledge. But it's not without significant benefits! These exams can actually be a fun challenge, allowing you to apply concepts you have mastered in novel ways. Here are some tips and tricks I used as a third-year medical student to maximize my success on these exams:
1. Sick or not sick?
This the first question you should ask yourself in any clinical scenario, not only on exam prompts, but in the real world too (particularly in a clinic or the emergency department). If you have an unstable patient, the answer will always involve stabilization (beginning with the ABCs).
2. What is the question asking?
This is a key factor on any exam, but it's particularly critical on the NBME shelf exams and USLME Steps 2 and 3. Is this a diagnosis question? Treatment question? Next best step question? Make sure you understand exactly what the question is asking before you try to answer it.
3. Keep your pacing!
When I took these exams, my goal was 1 minute per question on my first pass. If it was a particularly challenging question, I either immediately marked it for review or gave myself an extra 30-60 seconds if I was confident I'd be able to answer it. It's important to be realistic about your pacing goal. Personally, I was much slower on exam days than on practice days, so setting a rate that gave me 50% wiggle room was really helpful for my mind-set. Even if I fell behind early in the exam, as long as I resumed my target pace, I'd still have time to spare. As you decide what pace works for you, make sure you keep your goal pace reasonable so that you don't feel too rushed.
4. Use the test to your advantage.
Having unfettered access to all 110 questions is a blessing and a curse. If you allow yourself to become overwhelmed, you can easily fall behind on your pacing and scramble to the finish. Heck, you may not even be able to finish! But, if you maintain your pacing, the exam itself becomes a well of knowledge and reference information for you. As each shelf is focused on a particular specialty, you'll begin to notice recurrent themes in your questions. Confused if the appropriate next step is a laparoscopic cholecystectomy or an ERCP? You may find a hint in another question stem.
To clarify: I do not encourage actively searching other question stems for "clues," but it is helpful to know that you can often find useful information as you progress through the exam.
5. You are the clinician.
When in doubt, imagine that you are the clinician in the scenario presented. What would YOU do for this patient? Always remember your ABCs first and foremost. Then, does your answer "feel" right? Are you really going to wait for a CT scan on this hemodynamically unstable patient instead of going directly to the operating room? Imagining yourself as the clinician helps contextualize the question, putting you in the mindset to choose the best answer for the situation at hand. Also, avoid picking an answer choice you've never heard of or do not understand. It may be tempting to choose an unfamiliar answer, but don't do it! These answers are often there to distract you from the best answer option.
6. Take a break!
Unlike the USMLE Step exams, you are free to get up, stretch, eat a snack, drink some water, and use the bathroom at your leisure during the shelf examinations. This is huge! I took a quick break after my first pass and whenever I felt like I was getting bogged down, which allowed for two things: I could physically break from the exam and I could recharge my focus right as it was waning. Another strategy you can try is taking breaks consistently as you go through the exam. As long as you maintain your pacing, you have a great deal of flexibility. Find what works for you and stick to it!