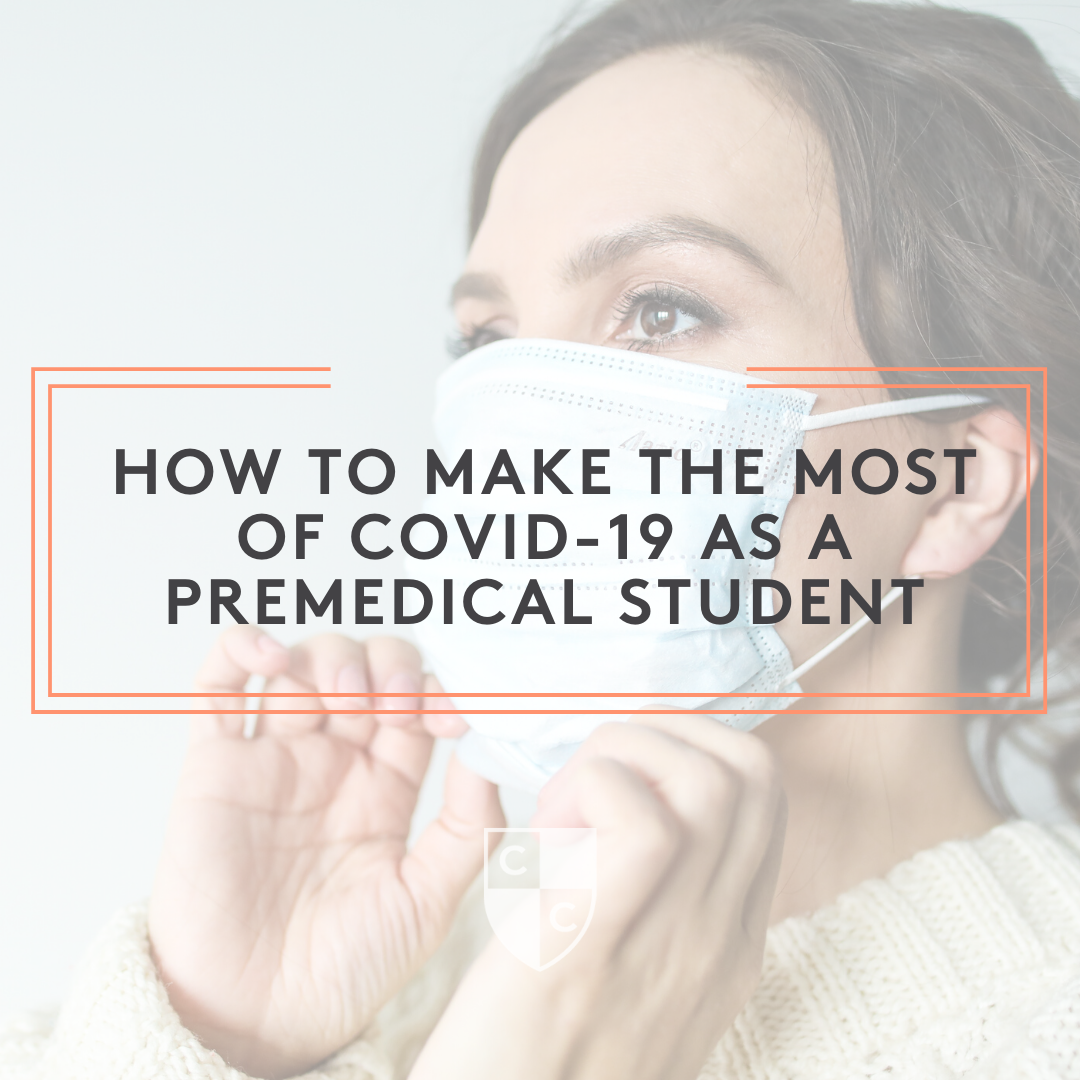 We are living in a time of uncertainty. No medical school or hospital was prepared for how much this pandemic would affect our world. As a premed student, it can be difficult to prepare for an application cycle when this is uncharted territory for us all. Add on the stress and anxiety of the medical school application process and it can all feel overwhelming.
However, as an aspiring medical student, there are a few significant ways you can get involved right now that can not only make you stand out as an applicant but allow you to make meaningful contributions to the healing of this pandemic.
Volunteer
There is no better time than now to show that volunteering matters to you. Do a little research and find the opportunities available to you locally. To start, you can look through this database of localized mutual-aid resources to find opportunities in your area. Your contribution might be grocery shopping for homebound seniors, child/pet care, medication pickup, check-in/emotional support calls, making PPE, or tutoring/teaching students whose classes have been moved online. Even though you might not be on the frontlines of this crisis, there are still ways to support your community.
Research
While most research labs have suspended projects for the time being, COVID-19 research is in full force. Reach out to your advisor or to your school's Office of Student Research and get a feel for how you might fit into current projects. Your roles might include telephone recruitment of potential participants, carrying out symptoms questionnaires over the phone, or data analysis.
Gap year
Taking a gap year this cycle may be more necessary than usual. If you were counting on these next few months to add the finishing touches to your application (shadowing, research, clinical experience, or even taking the MCAT), then it may be a good idea to start thinking about taking an extra gap year.
It is a huge misconception that medical schools look down on gap years. In fact, most matriculants these days have taken at least one year off from the time they completed their undergraduate degree. Medical schools value the extra life experience that nontraditional students bring. I know it may feel like your life plan is being completely derailed, but taking a gap year might just be the perfect addition to your application.
Academics
The transition to online learning can truly sap you of your motivation to put forth full effort into your studies. I have three tips on how to combat the urge to remain horizontal all day. The first is to get ready each morning as if you were going to class. Wash your face, brush your teeth, and put on real clothes. The second is to study with your friends. Creating study groups allows you to hold each other accountable and it makes learning a lot more fun. Lastly, stay involved. Extracurriculars can still be rewarding, even if they take place over Zoom. Try to find ways to transition your clubs to an online format so that you can still participate in them.
Mental health
It is important to recognize that it is not only okay, but normal to find yourself struggling during this time. Many of us have close family members, friends, and colleagues who have suffered from this virus. Take advantage of the extra hours in your day and find things that make you happy. Find new hobbies, read new books. Take the time for yourself because it is important to keep yourself healthy before you can take on the responsibility of helping others. Reach out to your school's academic support centers for studying help and be sure to keep your school informed on your current circumstances so that they are able to offer accommodations and support if necessary.