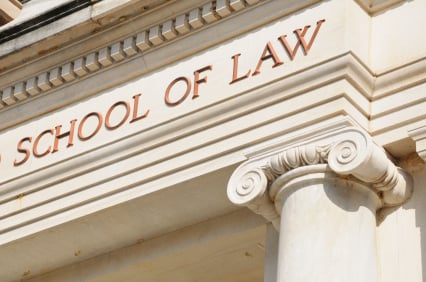 So you've asked your professors and supervisors to write you a letter of recommendation for law school. Your work is done, right? Not quite!
Here's a list of things you should think about putting together for your recommenders
– it won't always make sense to do all of these for each person, but one or two of them might be helpful to include in a short cover letter to give them some guidance! This allows you to have some say in how the letters will play in building your overall application package:
In what capacity, do you know the recommender (class, research assistance, student organization, summer job, etc.)? Describe the interactions you have had, and be sure to include detail.
Do you have copies of the papers or written work you did for this person? Attach them to your letter to refresh their memory.
If there is any particular angle you would like the present recommender to cover or emphasize compared to your other recommenders, describe it!
Highlight any aspects of your resume or transcript that you want the recommender to potentially emphasize or explain.
Make sure they know why you want to go to law school and (to the extent you know them) what your future career plans are.
Provide a description of your school list—where are you applying? What geographic area? If you have a draft list of schools, consider including it.
If the job or class wasn't directly related to law, describe what qualities would make you an excellent law student and lawyer.
It might also make sense to tell your recommender something more about your background and experiences unrelated to your shared course or job that you think might be especially interesting, significant, or otherwise potentially distinctive to mention in a recommendation letter.
Founded by Harvard English PhDs, Cambridge Coaching takes great care to employ law school admissions coaches, like Radhe, who are authors, editors, and writing teachers with unparalleled experience. A significant share our coaches are law school students and graduates of the most distinguished law schools, primarily Harvard and Columbia. Our service is a collaborative process, with students and coaches working closely together to craft the final application. While we do offer copy editing and proofreading, we prefer to work with you to build your statement from scratch.
Are you applying to law school this year? Check out some of our helpful blog posts below to help get you started!