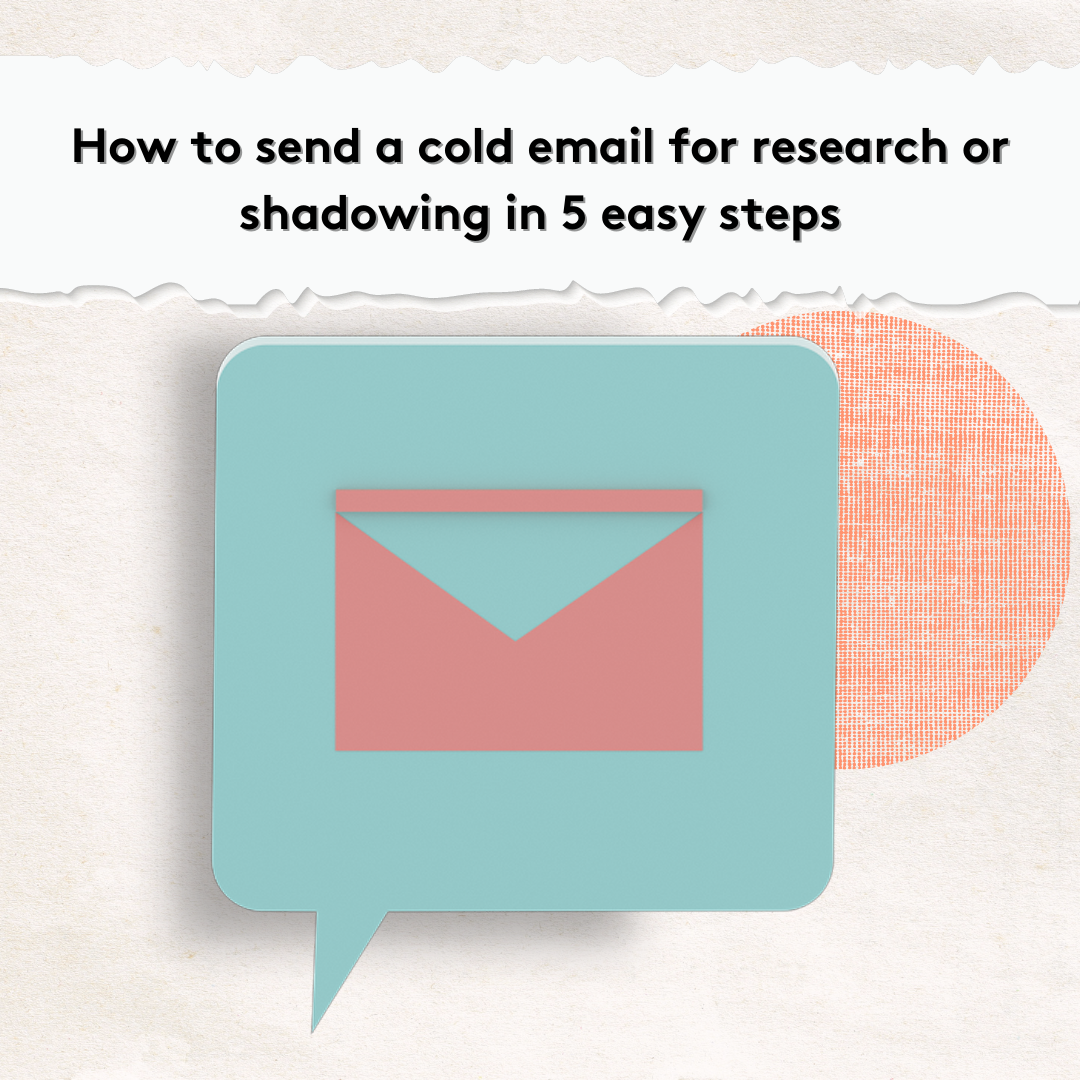 It can be daunting to reach out to a professor or doctor you've never met and ask to work with them or shadow them in a clinic. In this post, I've outlined how I like to approach cold-emailing research and clinical faculty, usually to great success.
1. Research the person.
Research the person to see if their work is something of interest to you! Through this research, you should be able to determine why you want to meet them/work with them/shadow them -- and you should mention this "why" in your email. This is a good opportunity to show them that you have done some homework on who they are and what they do. Academic institutions usually have a website for faculty to highlight their credentials, research interests, and/or clinical expertise. Lab websites can also be a good source of information to find out about lab personnel and recently published papers.
2. Send emails to multiple persons.
It's a good idea to send emails to several potential mentors at the same time. This partnership will take up a significant amount of your time (especially if it's a research project), so you want to make sure you find the perfect match for you. I recommend meeting with several potential mentors before deciding who you want to work with. In terms of shadowing, it's also possible that logistics don't work out with some of the doctors you email, so it's always good to have some options.
3. Have a specific ask.
It's beneficial to first ask for an informational interview so you can get to know your potential mentor as a person and in terms of their work. During this interview, make it clear what you want from them. Try: "I would love to meet with you to learn more about your work on ____ and discuss potential opportunities to work with your lab group" or "I would love to schedule a meeting with you to learn more about your career path and what being an ophthalmologist is like." Having a specific ask makes cold-emailing a little easier!
4. Be available.
Make yourself available and flexible. Give your potential mentor as many opportunities as possible to make this meeting work (ex: "I am generally free Tuesday and Thursday afternoons, as well as Friday all day").
5. Follow up!
Often, emails fall through the cracks of faculty members who receive dozens (if not hundreds) of emails every day. Give them some time to respond and, if you have not heard back in a week, send a follow up email. Additionally, a follow up email shows that you are truly interested in meeting with them and that your email wasn't just part of a blast.
I hope these tips make it easier for you to reach out to someone who can mentor you in your next endeavor!