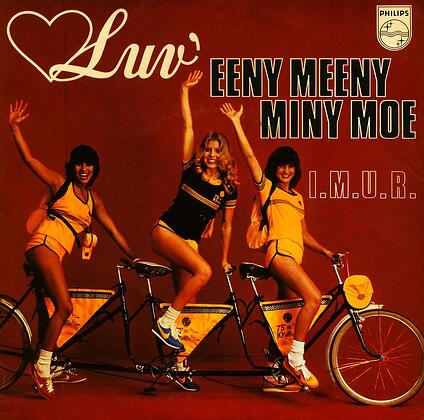 One of the less effective business school selection methods
As I begin my MBA at MIT Sloan, I'm finding it hard to believe that only a year ago I was in the shoes of many of my friends applying to business school. With Round 1 deadlines just around the corner, many B-school hopefuls are grappling with the MBA admissions process and if you're reading this, you're probably one of them.
Unlike applying to college or many other graduate programs, applying for a MBA can be expensive: most applications to Top 10 schools cost over $200 and most prospective students apply to at least three programs. That's a handsome chunk of change. MBA application coaching can be hugely helpful, but good MBA coaches don't come cheap. Even if you can afford the financial expense, more applications mean more writing, so it's to your benefit to choose your schools wisely. Here are a few factors to consider when making your list of places to apply for your MBA:
Location
Close to home or somewhere new? Urban hub or rolling hills? Four seasons or only one? You're going to be working hard and meeting tons of new people and you want to be doing it in a place where you'll be content living for the next two years. Especially if you've got a significant other to consider, this is the time to have a candid conversation about where you'd both be willing to move or how you'd plan to work the distance (or not).
Another factor worth considering with regard to location is your desired career post-MBA. There are opportunities all across the country—and the world—and recruiters travel far and wide to bring MBA talent into their companies. But if you're keen on entering tech, for example, there's something to be said for attending a program out in California to stay plugged into the Silicon Valley scene. Similarly, if you're looking to work in Europe after graduation, spending the next two years at a European program instead of an American one might make it easier to develop a network and find career opportunities aligned with your goals.
Your Odds
MBA Admissions committees are looking to admit people, not numbers, but that's not to say your standardized test scores aren't an important part of your candidacy. Check out the admissions statistics for the schools where you're planning to apply. Are your numbers in or above their GMAT/GRE range for last year's class of admitted students? Great. If your numbers are a little low, you can write the school off your list or consider retaking the test.
Academic focus and classroom style
No question—Harvard Business School has an excellent MBA program. But speaking as a former case writer and teaching assistant at HBS, if you don't like the idea of all your courses being taught in the case method, you probably won't enjoy the classroom experience at HBS. And when you're spending over $100K on your degree with much of your time spent in the classroom, academics count.
Ask yourself how you learn best and what types of teaching styles are most valuable to you. Do you learn best through lectures or case discussions? Team projects or independent study? Do you prefer a more defined curriculum or a program with lots of electives? Programs vary somewhat in their curricula and teaching methods, especially once you get beyond the core coursework of accounting, finance, marketing, etc. Think hard about what characteristics are most appealing to you as a student. For me it was all about having experiential learning opportunities, so I couldn't be more excited for MIT Sloan's Lab curriculum.
Some schools are known as leaders in certain areas. Among the Top 10, HBS is known for general management, Kellogg for marketing, MIT and Stanford for entrepreneurship, Wharton and Booth for finance, and so on. While you can get a well-rounded business education at any well-regarded school, institutional reputations are worth considering if you're keen on diving more deeply into a specific field after graduation.
People
Even more so than college, MBA programs are about fit. So if you're visiting a school and don't see yourself getting along with the people there, then it's probably worth striking off your list. Keep in mind that the hundreds of new people you will meet when you start your MBA will be more than just your classmates. These people are going to be your new friends, business partners, drinking buddies, problem set partners, and maybe even your husband or wife. If you have the money and leisure to do so, make a campus visit. Attend a class, talk to current students, and get a feel for the culture inside and outside the classroom. Your MBA is as much about what you're learning in class as what you're learning from others, so don't underestimate the importance of finding "your people."