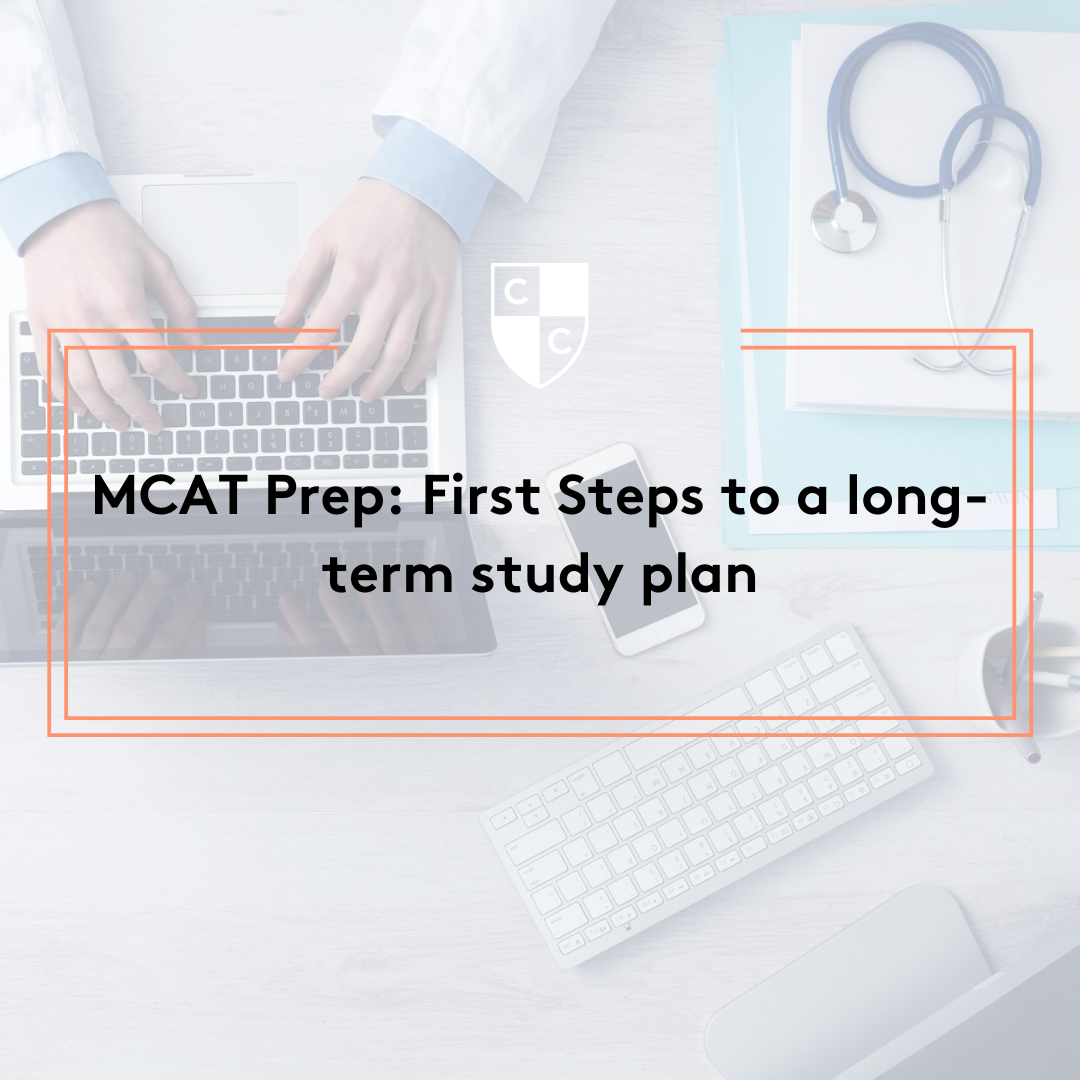 A common misconception about the MCAT is that you should only start studying several months to a year before your expected exam date. In reality, some MCAT skills may benefit from a more gradual approach, over the course of months or years. Even a few minutes every day can add up over a long period of time and prepare you to ace the MCAT on test day.
Here are some first steps you can take today to get started on your MCAT prep journey, even if the test is a few years away.
CARS
The Critical Analysis and Reasoning Skills (CARS) section of the MCAT is notorious for giving premed students fits, especially for those without an extensive humanities background. The reading comprehension and analytic skills required for the CARS cannot be crammed into a few months of study. However, practicing CARS passages will pay dividends – even in the other three MCAT sections! As the rest of the MCAT is largely passage based, you will learn to understand passages more efficiently, saving you time and energy to answer questions across the exam. One of my favorite resources is the online Khan Academy CARS passages, which mimic the actual MCAT in difficulty. By doing just one passage per day for a few months, you will soon get through the entire Khan Academy set of questions. Feel free to start over or integrate another resource such as ExamKrackers 101 Passages in MCAT Verbal Reasoning.
One Question A Day
For the remaining three sections, you may want to subscribe to an online "question of the day" sent right to your email. Do not worry if you get a lot of questions wrong at first – the key is to get used to seeing questions in this format and recognize strengths and weaknesses over time. Along the way, feel free to look up topics you find confusing through an online resource such as Khan Academy, or by asking someone with more experience than you.
Flashcards
Spaced repetition apps such as Anki are famously used by medical students to study dense content and prepare for the USMLE exams. However, Anki can be extremely valuable for your MCAT prep as well. As you do your question of the day, you should make flashcards for any information you find challenging and might forget. By labeling cards as Easy, Good, or Hard, you can use Anki to review flashcards at an appropriate frequency. This will let you retain knowledge without wasting precious time.
As your MCAT date starts to come into view, you will want to develop a detailed plan to work on weaknesses and prepare for all sections of the MCAT. Working with a tutor can help you identify these weaknesses, design an action plan, reinforce difficult concepts, and stay motivated for the marathon that is the MCAT.