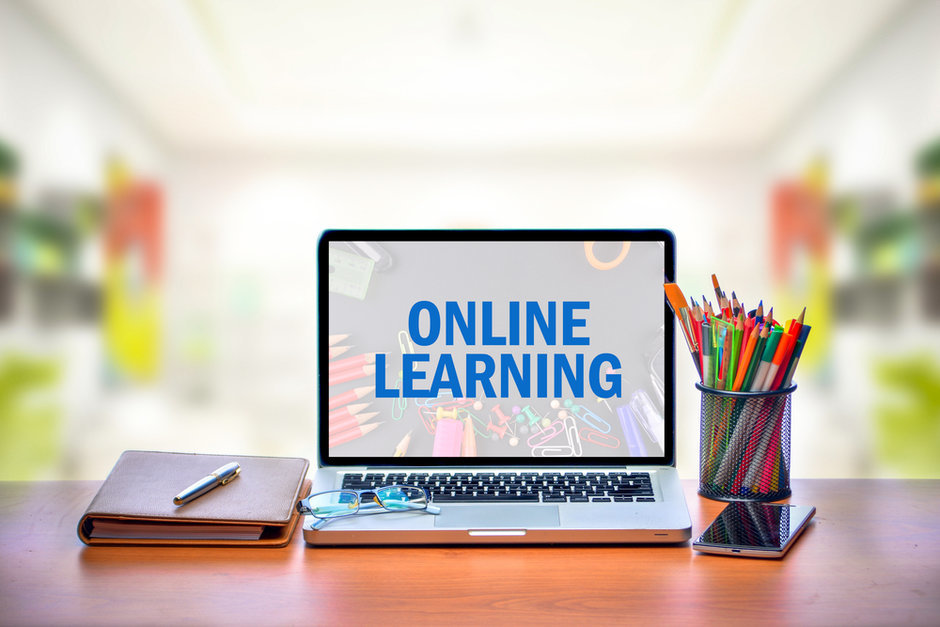 I'm currently an M1 in an MSTP program, which means this time last year I was sitting right where you are now. First off, congratulations if you are holding two or more acceptances! Being able to get choosy is an incredibly fortunate position to be in. However, that fortune brings its own special set of anxieties.
This can only be more difficult and stressful with many second looks going from in person to virtual because of the Corona virus and social distancing. With that in mind, I thought I'd write up a couple things I would do if I was making a decision this year. Since I was considering MSTP programs, this is written with those in mind, but it will likely be helpful if you are deciding between MD programs as well.
1. Proactively ask to be put in touch with students who are similar to you.
Many schools already do this, and you may have had someone reach out to you who shares a research interest or diverse identity. Engage with them, and don't be shy to ask to speak to more people if they can't address specific concerns you have. Someone who has navigated the challenges you might face is positioned to tell you exactly how things may go for you. I moved out to school with my partner, and it was important to me that I could include them in my social life at school. I made sure to seek out current students who had moved with a partner or were now living with a partner to ask them how that was going. When I was applying I felt a little shy about asking because it could tend to highlight ways I was different, but once you are accepted there should be no reason to hold back (ok, try not to be relentlessly negative, but you should be able to ask pretty freely). Any student should be happy to share their experience with you. And if they aren't helpful or forthcoming? If you feel like it's really hard to ask about downsides? That's information too.
2. Crunch the numbers.
Different programs shared different amounts of financial info during the application stage. Now that you are holding an offer, you can press for details and I strongly recommend you do. First there is the amount of the stipend. BUT, is that pre- or post- tax? How much are local taxes? I found most programs were actually giving me a pre-tax number. I currently withhold about $300 each month to cover both federal and state taxes. So make sure you are factoring that in as you start to think about where and how you might live. Another area where I found schools differed was health insurance. Many of you reading this are probably under 26 and on your parents insurance, but that may not be the case for the duration of your program. Some programs completely cover health insurance (and dental! And vision!) Others may require you pay for it out of your stipend. Again, this reduces the amount of money you are free to spend on other things like rent for a nicer place, going out, or traveling. Money was important to me because I'm contributing to a household with another person. It might be less important to you. However, think about what you would do if you wanted to move in with a partner who wasn't high income. Could you do that or would you potentially have to hold off on relationship milestones? Do you have reproductive plans, and would you need to delay those? Do you want to travel extensively while you are young? You will be in this program for close to a decade and these things that seem wildly far off now may well happen before you graduate. Each person's answer will be different but do run the numbers and think through what you want in all aspects of your life and what you need in order to make that happen.
3. Research.
I feel like I should make an entry for research, but at the same time this aspect was pretty well covered by the schools and I think most students are thinking about it. For in person second looks, schools should set you up to meet with some potential PIs. I suspect they will do the same now, except via Skype or Zoom. If they don't, ask! Now they are recruiting you, you can likely get what you ask for. What I'd look for here is that there are at least one or two PIs you are genuinely excited about working with, and at least 2 or 3 more that you could work with. Why so many prospective PIs? PIs end up not being able to take students for all kinds of reasons. Grants, illness, changing roles or institutions, the list goes on. I would be incredibly cautious about choosing a school on the strength of just one PI because there are so many ways it could not work out. Also, you might find out that PI looks great on paper, but is difficult to work for or a terrible mentor. You want to be free to walk away if you discover something like that. So, as an accepted applicant, go back to step 1 and start asking to talk to students who share your research interests. Were they able to find lots of PIs to rotate with (or are there lots of PIs affiliated with the school who show up on searches but who aren't realistically taking students)? Do those PIs have experience mentoring MSTP students? As an applicant you had to rely on webpages, as an accepted future student you are likely to get responses from real people! For example, I was thinking about doing a summer rotation with a certain PI, so I went on the lab web page and found an MSTP student who was doing his PhD in that lab. I emailed the student, who was incredibly helpful and told me about both strengths and weaknesses in the lab. I would never have learned as much from merely reading the lab webpage and some papers. Again, if people aren't helpful and happy to talk about their labs that's information you should weigh as well.
4. Connect with potential classmates.
The most important thing you get from an in person second look is the chance to meet your future classmates. You will spend 8 years or so with these people: your interactions with them will shape you, they will understand your educational struggles and goals more than anyone else, and they will be a key source of support. This is where going virtual will hurt the most, it's hard to replicate the experience of spending time together in person. What I'm suggesting here is purely speculative, but it is what I would do if put in your situation with my experience. Since you can't meet in person, look for ways to start getting connected online. If the school doesn't proactively make a Facebook page or something for accepted MSTPs, reach out and ask! A Facebook group run by the administration may not be conducive to getting a feel for more personal selves, remember that there is no rule against branching out to create your own groups via GroupMe, Slack, Snapchat, or Discord. Try to start conversations and get a feel for whether you are comfortable and if there are any people you could see yourself becoming friends with. It may be easier to both be yourself and see other people being themselves if you break off to message individuals. Don't be a pest messaging people, but see if you can start to establish some one on one connections.
5. Formulate good questions.
A theme through all of the above is to ask questions and make them specific to your situation and concerns. This is even more important when you are trying to assess a program without visiting in person. But how to go from general feelings of being a little awestruck by the institution yet also a little anxious to specific details you can ask someone else about? Something that has helped me is to think through "What is the worst case scenario that I'm worried about? What happens there?" This can be hard and scary. It's not fun to think about failure and being unhappy. But at the same time it is useful. Identifying fears, naming them, and making a proactive plan to avoid or mitigate that possibility can go a long way to robbing those fears of their power. For me, I realized I was very worried about being socially isolated in med school. Identifying this as a major concern pushed me to think about how I could ensure I would meet people who shared my interests. This led me to ask a lot of questions to see if there were clubs and student activities in line with my hobbies and interests, and to talk to students who participated in them. In addition to making sure the activity exists, it is also important to check that students realistically have the time to participate in it! By the time I arrived at school in the Fall I had a list of things to get involved in and felt much more confident that I would find people I could connect with. Another common worry is being able to handle the academic pressures of medical school. Again, this points your way to the questions you should ask. What academic support is there for students? Can you talk to a student who has made use of it? Did they find it helpful?
6. And in case I haven't said it enough already, ask, ask, and ask.
Every program understands that this switch to virtual second looks is hard on prospective students. Many administrators are doing everything they can to make up for it and do their best to showcase the school. If anything, they should be grateful when you reach out and let them know there is something they can do to help you in your decision. Do you have a specific concern and want to talk to a current student who may share it? Ask. Want to see a video tour of where current students are living? Ask. Would it be really helpful for you to see an online panel discussion about a particular topic? Ask, the worst that could happen is the school can't pull it together. If you have a nagging concern about anything, do your best to reach out and let admin or current students get it addressed.
A final thought is that while this decision can feel incredibly fraught, every single one of the programs I interacted with was exceptional. It is a choice of which is best out of fantastic options, any one of which has the potential to send you on to a great future. Wishing everyone well as you navigate this next step in the process!
For years, students have asked us if we offer online tutoring, and now we do. All of our tutors are available to work with any student with broadband Internet access, no matter where you are. We are excited to work with students in Sudbury, Sarasota, and Singapore!
Historically, online tutoring platforms have been notoriously unreliable, but we believe that the technology has finally caught up. In fact, online tutoring has some distinct advantages:
Stay at Home:
Students and tutors are able to work across geographies without wasting time commuting. All of our tutors are available online.
A Shared Interface:
Our platform allows students to view and share the same online whiteboard while communicating via an adjacent video Skype window.
Sophisticated Tools:
Our online whiteboard includes all of the functions required to tutor any subject, including sophisticated graphing and drawing functionality for math, and the ability to upload and mark up text-based files for the the humanities.
Stored Lessons:
All of the whiteboards associated with a tutoring session are saved and archived, allowing students to review an organized, archived set of notes whenever they like.
Coaching When You Need it:
Have a question that needs to be answered quickly? Connect with your tutor for as short or as long as you want. Many of our students use online coaching as a supplement for in-person sessions.
Read more about college coaching below!