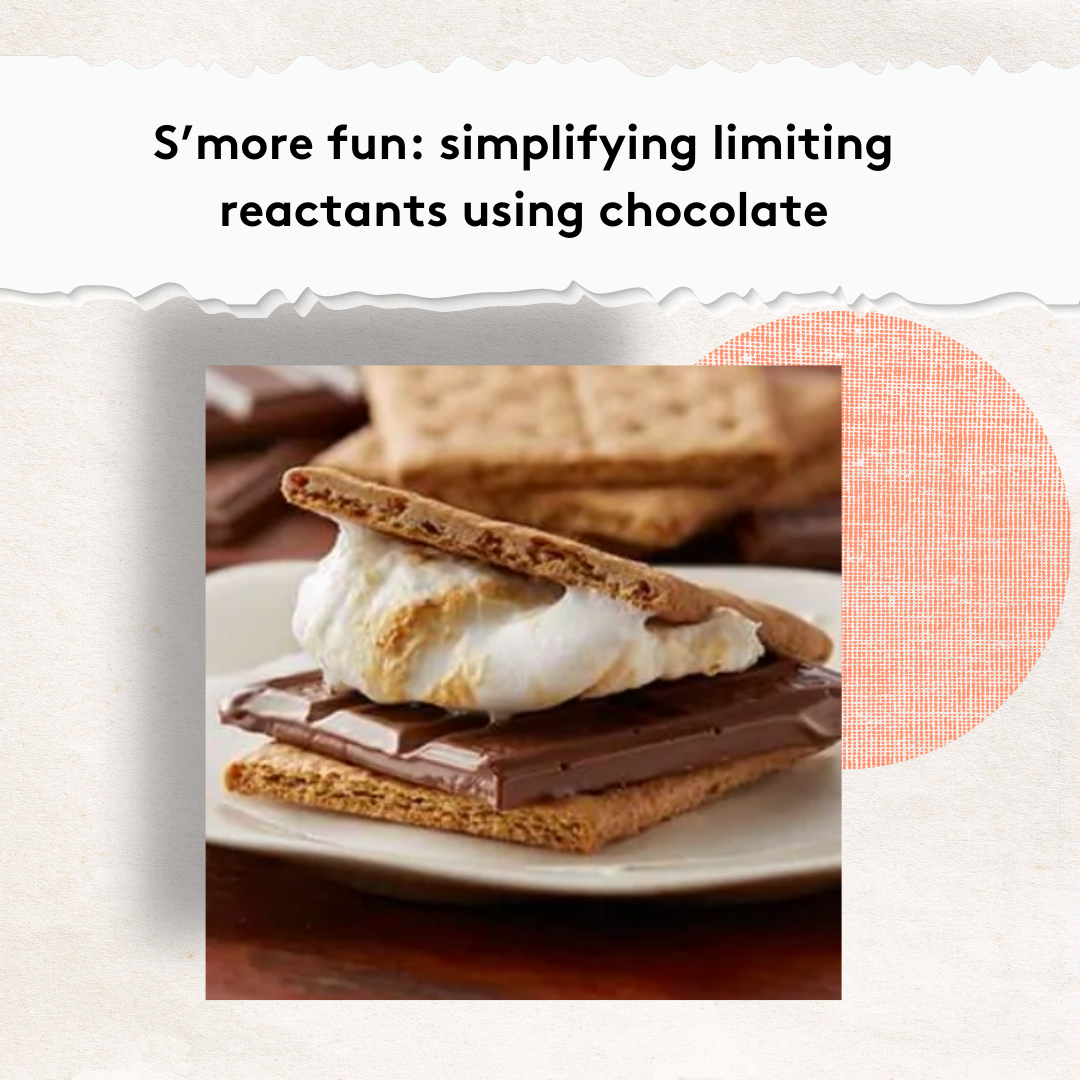 Stoichiometry: it's the bane of many chemistry students' studies. It's so easy to get tangled up in a jumble of numbers without any idea of what's actually going on.
Let's take a step back and focus on conceptually understanding a key idea in stoichiometry: limiting reactants.
We're going to make some s'mores today (bonus points if you actually have the ingredients in front of you.) Everyone knows that to make a s'more, you need two graham crackers, three pieces of chocolate, and one marshmallow:
Let's write out that recipe in a format that might remind you a little of chemistry class:

It's very important to remember that we must follow this recipe exactly throughout. We can't modify it at all, or our s'mores will come out wrong!
Now, let's say we have 6 marshmallows. How many s'mores do you think we will be able to make?
You probably said 6. But here is some more information: we have 6 marshmallows, 10 graham crackers, and 12 chocolate pieces. Knowing that information, how many s'mores will we be able to make?
If you built the s'mores, physically or in your head, you realized that we can actually only make 4 s'mores. This is because we only have 12 chocolate pieces, and we need to put 3 chocolate pieces in each s'more. In other words, the chocolate pieces are the limiting reactant. They limit the number of s'mores we can make.
Let's get chemical:
How does this relate to chemistry? Let's take a look at an actual, balanced chemical equation: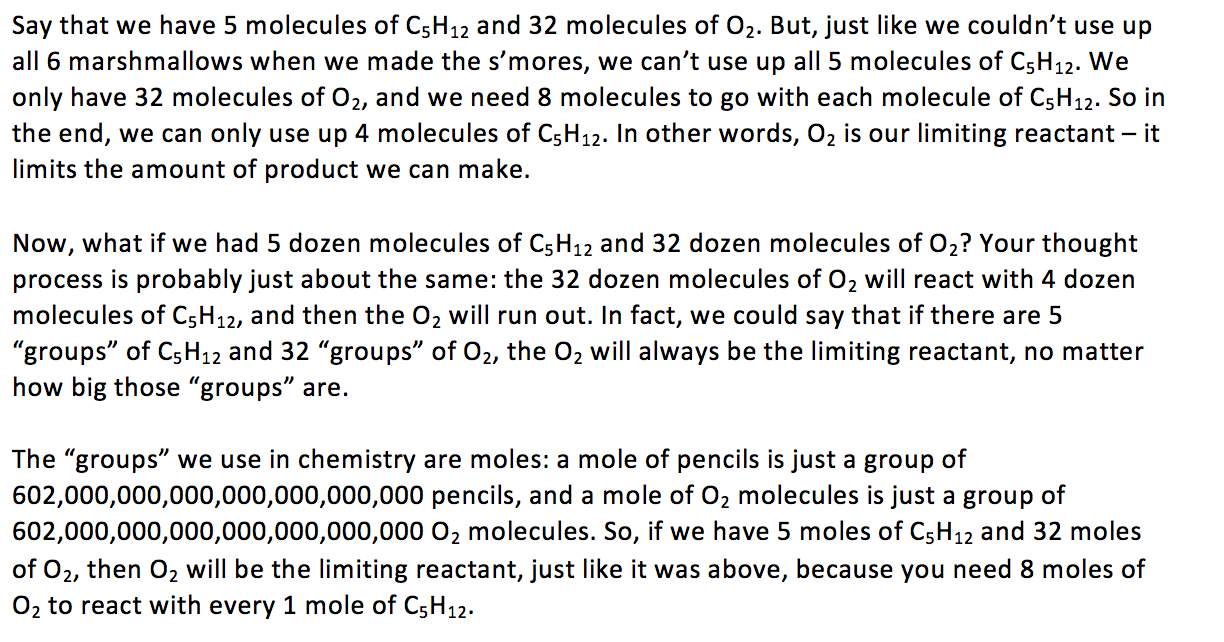 From here, you're just one tiny step away from doing more complicated math, like converting mass or other units of measurement into moles. But that part is easy – it's the idea of limiting reactants that's hard! Think back to your 6 marshmallows, 10 graham crackers, and 12 chocolate pieces, and you'll know exactly what "limiting reactant" means.