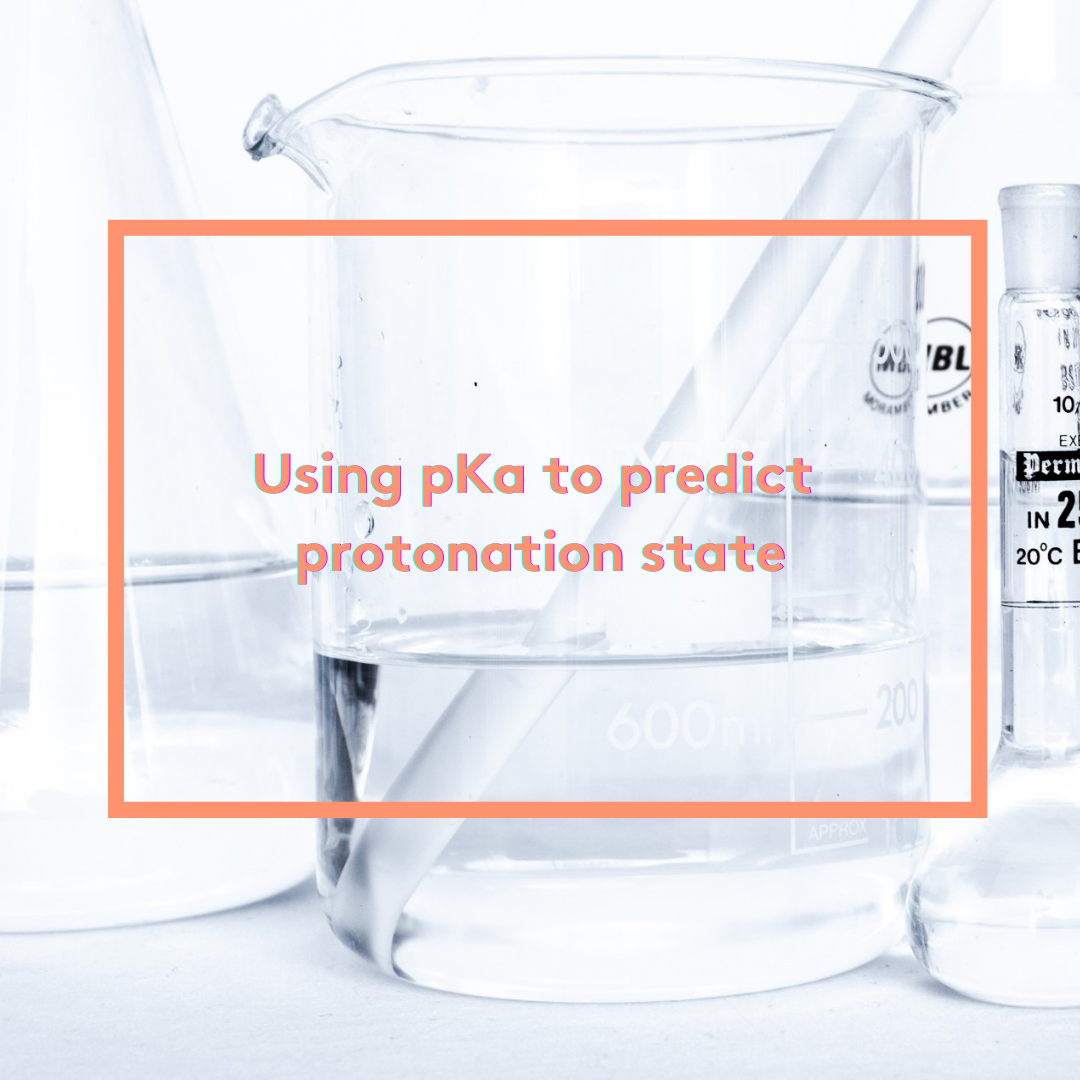 When you've learned about pKa, you've most likely used it in acid-base calculations. However, some exams may ask you to apply a conceptual knowledge of pKa to predict whether a chemical compound is charged or uncharged.
Why does this matter? Well, if a drug is charged, it won't be able to cross the hydrophobic lipid bilayer of the cell membrane. In that situation, it won't be able to get into cells, and therefore won't work very well at all in those cells! A drug needs to be neutral (uncharged) in order to enter a cell and get to work.
Let's first look at an example of a drug that's a weak acid
We'll call this weak acid "HA." Like all weak acids, this acid undergoes the following dissociation:
HA ↔ H+ + A-
Let's say that this weak acid, HA, has a pKa of about 3 (incidentally, this is the pKa of aspirin). Remember that pKa is simply the pH at which half of the acid has dissociated. In other words, when the pH is 3, half of our acid is in the A- form, while half is still in the HA form.
If we decrease the pH to below the pKa – let's say we make the pH 2 – what does that mean for the amount of H+ that's hanging around in the solution? Of course, lower pH by definition means more H+. Here's how I think of it: since there's a bunch of extra H+ now hanging around, more of the A- from our weak acid will get protonated by that H+, and we will get more HA. Since we mainly have HA, which is uncharged, this drug can now cross membranes.
What if we increase the pH to above the pKa – say, up to pH 6? Well, now that the pH is higher, there's less H+ hanging around in solution. As such, less of our A- is going to get protonated, and more than half of our weak acid will be in the A- form. Since the drug is now mainly charged, it won't enter cells well.
Now, we'll consider a drug that's a weak base
Let's call this weaker substance "drug B." The conjugate acid of that base will be HB+ , and therefore it can undergo this dissociation:
HB+ ↔ H+ + B
If the pKa for this dissociation is 8, will the drug be charged or uncharged at pH 7? Reason it out the same way we did above! Since the pH is less than the pKa, there is a bunch more H+ hanging around; thus, more B will become protonated to HB+. HB+ is charged, and therefore unable to cross cell membranes. What about at pH 9? Use the same logic: having pH higher than pKa means less H+ around, resulting in less protonation of B. But since there is more B than HB+, this is an uncharged drug that can enter cells.
With a conceptual understanding of pKa, you can easily apply your knowledge to the behavior of drugs, helping you understand this key aspect of medicine.