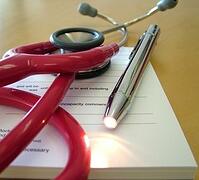 As you begin to formulate your list of medical schools, you should be making use of available resources, doing research, and making sure you have a wide spread of schools.
Use the MSAR
One very helpful resource is the MSAR, published online and in print edition by the AAMC. (https://www.aamc.org/students/applying/requirements/msar/). The MSAR contains a complete list of U.S. and Canadian medical schools and allows you to browse, search, sort, and compare data across different schools. Each school profile contains information about student life, research, facilities matriculant demographics, selection factors, and the average GPA and MCAT scores of accepted applicants. These can be a helpful guideline for you in determining which schools to place in on your list.
Do your research on a school before you decide to apply
Many students simply assume that casting a wide net is the key to medical school admissions. However, doing your research on schools and examining their mission statements can be very helpful in selecting medical schools whose vision aligns with yours. For example, some schools have a very strong focus on educating physicians who will continue to serve in the community surrounding the school. Cooper Medical School of Rowan University, one of the newest medical schools in the nation, has a strong focus on educating physicians who will go on to serve in Camden, where the medical school is located. If your interests align with those of the schools to which you are applying, there is a higher likelihood that the admissions officers will identify you as someone who will be a good fit for the school. Ask around, and browse the online medical student forums at StudentDoctor.net to get a feel for the school culture.
Formulate a list of Reach, Target, and Safety Schools
After you have done your research, organize your list of schools into 3 categories. Your "Reach" list will be schools that are a little bit above your MCAT and GPA range, or which are particularly selective, or state schools that are outside your home state. Pick up to about 4 or 5 here. Your "Target" list should be the longest, with about 20 schools. These are schools where the average MCAT and GPA of accepted students hovers around yours, and should include your state schools. Your "Safety" list should have a few schools where the average statistics of accepted students is below yours.
This process can be long and time-consuming, but well worth the effort. Should you have any questions, Cambridge Coaching officers excellent application consulting services to help you. Good luck!