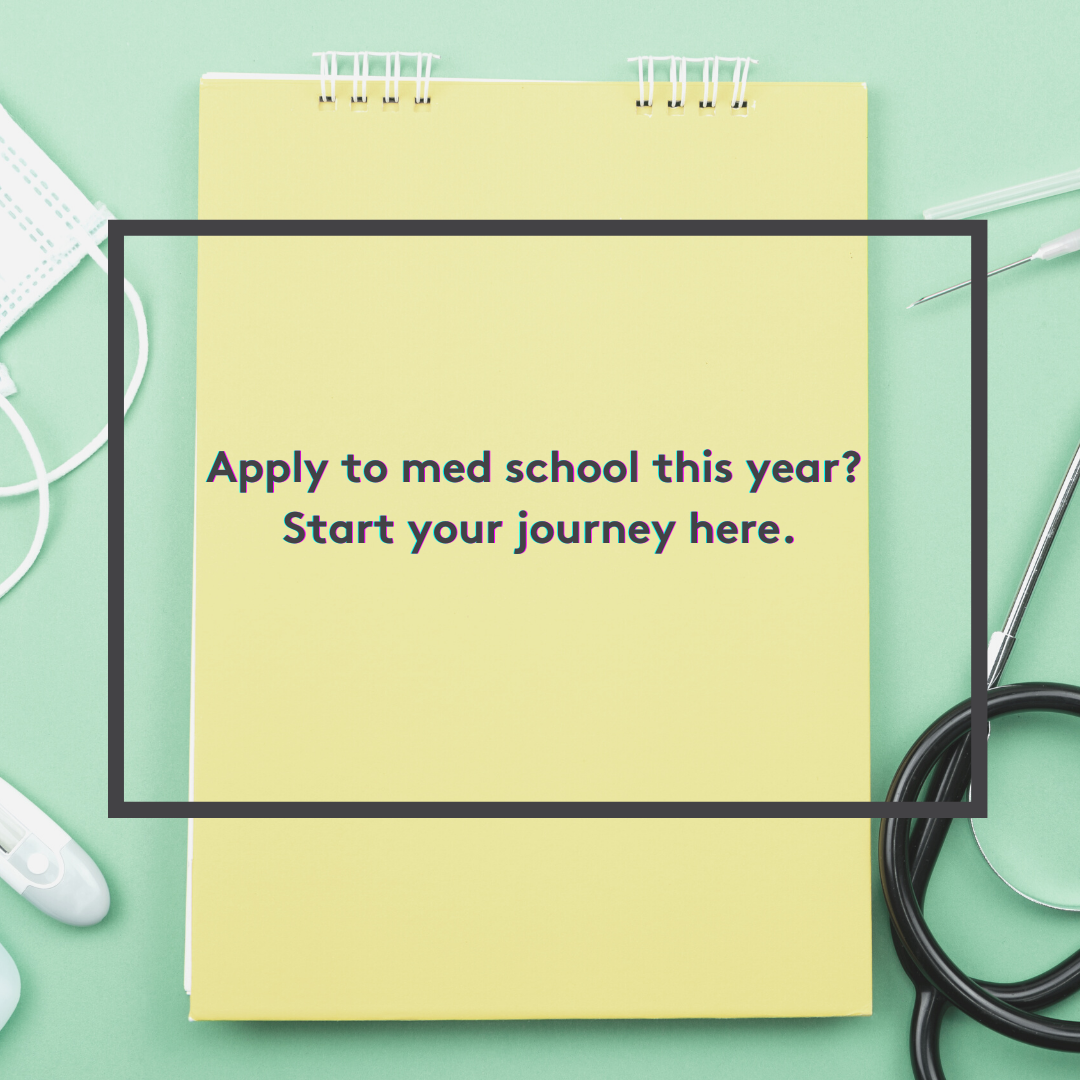 Even though the application portal isn't open for enrollment until the end of May, it is time to start preparing for medical school admissions!
The 2021 admissions cycle had a record number of applicants – estimated as high as 17% greater than prior years. These numbers tell us that the application process is only becoming more competitive year to year.
There are concrete steps you should be taking in January if you plan to apply to medical school during the upcoming admissions cycle. Ask yourself these three questions:
1. Am I ready to apply to medical school this cycle?
Take a step back and ask yourself if you are ready to apply with strong academics, a sound plan for the MCAT, and a diverse set of extracurricular activities. Gap years, post-baccalaureate programs, and special masters programs are important for many applicants. If in doubt, seek advice about whether your application will be competitive. It may make sense to take an additional year or two to prepare rather than risk an unsuccessful application cycle.
2. Does my school have a pre-medical committee?
Many undergraduate institutions have pre-medical committees that write cover letters or compile your recommendation letters into a single report when you apply. Some post-baccalaureate programs also have pre-medical committees that take the place of an undergraduate committee. It requires a bit of research to know how your program handles the admissions process. If your school provides a committee letter, it is a very important piece of the application that synthesizes your academic, extracurricular, and personal achievements. Committees will often ask students to write additional essays, submit their CV, and attend information sessions in advance of preparing a committee letter. These are not throw away tasks. They really matter. Know your program's process and take it seriously.
3. Who will write recommendation letters on my behalf?
Although medical school applications require a minimum of three recommendation letters, most applicants submit up to six letters, including a committee letter when available. Applicants should have two letters from science professors that speak to their ability to excel in medical school courses. An additional letter from a humanities professor is also needed. The remaining letters should include supervisors from extracurricular activities or doctors that you have shadowed. For applicants to DO schools, a practicing DO recommender is often required. You really want to choose recommenders that can speak to your strengths and who know you well.
Now is the time to set up meetings with recommenders to discuss your interest in medical school and to remind them about your strengths as an applicant.
If unsure about whether a prospective recommender, you can always ask them, "Do you feel comfortable writing a strong recommendation letter on my behalf?" The process of identifying recommenders takes time so get started now!
Check out this space in the coming months for your next to-do list! You can never be too prepared for this process.
Cambridge Coaching has the most qualified team of medical school writing coaches available anywhere. Our team is composed of MD, MD-PhDs, and professional writers because we understand that the best coach is going to help you produce a dazzling AMCAS essay, as well as a suite of supplementary materials that provides a persuasive, integrated argument for why you belong in medical school.
The challenge of the medical school application process isn't just due to the workload, either. It has to do with the sheer competitiveness of the system. You can't take anything for granted; every aspect of your application has to be solid - your GPA, your MCAT, your recommendations, your interviews, your activities, and your personal statement. That's why we go beyond the usual options and offer coaching that covers the entire application, not just your personal statement. While we are happy to work with clients on a single essay or drafts, we find that we achieve the best results with clients who work with us throughout their application process - from the MCAT through to the admissions deadlines.
Applying to medical school in 2021-22? Check out some other helpful blog posts below: