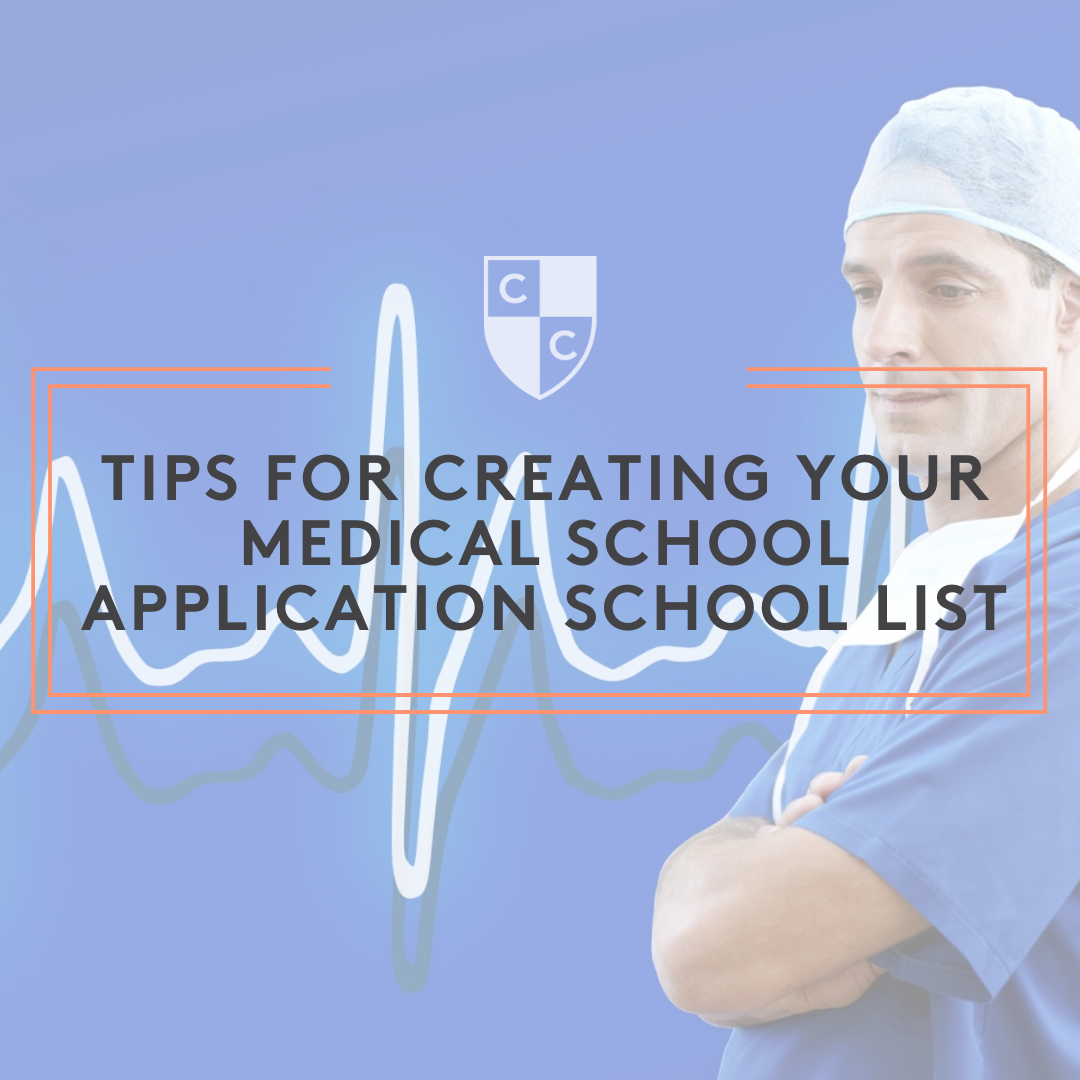 The process for applying to medical school is notoriously grueling and complex, and having been in medical school for six months now, I still believe the application process was the hardest thing I've ever had to do. One element of the process that can seem deceivingly simple is curating a school list. Here are some pieces of advice for how to tailor your school list to best optimize your success in finding the school that is right for you:
Think about where you want to end up for medical school.
One of the main things that I learned throughout the application and interview process was that while the school itself is extremely critical to your medical education, living in a place that makes you feel excited and fulfilled is also so important to your happiness and, by extension, your success in medical school. When I was choosing the schools to include on my list, there were some amazing schools that I left off my list because I could not see myself being happy in those cities and those environments. I, to this day, stand by that decision. The types of patient populations that certain medical schools and hospitals serve are also highly dependent on location, so don't underestimate the value of a location and environment you will be able to thrive in, both as a student and as a person.
Have a balance of "reach" and "target" schools.
This is one of the most commonly given pieces of advice on this topic, for good reason. The medical school application process is so unpredictable that it is important to have a mix of schools that are realistic for your numbers and state of residence. A good strategy is to compare your MCAT and GPA with the average scores for different schools and group them into a few different "tiers" based on how close they fall to your own scores. You can begin looking at your numbers in comparison to the previous incoming class using the MSAR tool put out by AAMC. You should note where you fall in the bell curve of every school you include on your list (above median/below median/ bottom 10th percentile/ top 10th percentile), along with the school's in and out of state matriculation rate. Being grounded in the data available to you while bucketing your school list will not only increase your chance of admission, but also save you money! If you rule out schools outside of your range, you can pocket the school's admissions fees (and save it for airfare during interview season).
For certain specialties of interest, consider how schools perform in these fields.
Schools are ranked in different silos; you should take this into account when looking at rankings and making decisions about your target schools. For example, fields like primary care are widely undervalued by top research institutions, so if you're interested in primary care, studying different schools' missions and the resources they dedicate to training students in primary care (e.g. having pathways programs, etc.) could be very telling for how much the school values that specialty. For a full list of the ways primary care and research medical schools are ranked separately, you should visit US News – they also provide breakdowns of rankings by specialty.
Cambridge Coaching has the most qualified team of medical school writing coaches available anywhere. Our team is composed of MD, MD-PhDs, and professional writers because we understand that the best coach is going to help you produce a dazzling AMCAS essay, as well as a suite of supplementary materials that provides a persuasive, integrated argument for why you belong in medical school.
The challenge of the medical school application process isn't just due to the workload, either. It has to do with the sheer competitiveness of the system. You can't take anything for granted; every aspect of your application has to be solid - your GPA, your MCAT, your recommendations, your interviews, your activities, and your personal statement. That's why we go beyond the usual options and offer coaching that covers the entire application, not just your personal statement. While we are happy to work with clients on a single essay or drafts, we find that we achieve the best results with clients who work with us throughout their application process - from the MCAT through to the admissions deadlines.
Applying to medical school in 2020-21? Check out some other helpful blog entries below!
"Tell me about a book you've read recently": How to deliver a standout answer to this common medical school interview question
Navigating Virtual Second Looks and Choosing the Right School
MD/PhD interview tips: 3 essential questions to nail down before you walk into an interview