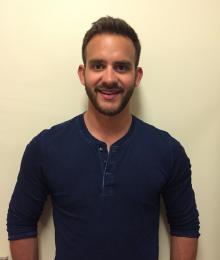 This week we're spotlighting Max, a member of our MCAT tutor team. Max graduated from Yale Phi Beta Kappa with both a B.S. and M.S. in Molecular Biophysics and Biochemistry. He is an author on multiple scientific papers and is currently pursuing a M.D. and a Ph.D. through the combined Harvard-MIT Health Sciences and Technology (HST) program. Max's core strengths include biology, chemistry, mathematics, and MCAT preparation.
1) What's beneficial about working with a private MCAT tutor?
The one-on-one relationship between a student and a tutor allows for an exploration of the individual student's strengths and weaknesses. All too often, I see students devoting a lot of time to reviewing the areas in which they're the strongest. And I absolutely get it – it's fun to review your favorite material and do well on the practice questions! Unfortunately, this often isn't the most effective way to improve your score. I enjoy working with students directly because we can pinpoint and buff up on the most uncomfortable topics while ensuring the foundations are strong in other areas. Compared to a classroom MCAT course, working with a private tutor is more efficient and better suited to your individual goals and needs.
2) What would you say is unique about working with you?
I really like science. A lot. And I like to bring together topics from different disciplines. For me, it's not good enough to think about physics or chemistry in a vacuum. Developing an understanding of scientific principles is important, but applying them in a new, foreign context is essential for doing well on the MCAT and in medical school. Fortunately, the body is an excellent system to apply that seemingly random fact from organic chemistry or electricity/magnetism. I work with my students to think about biology through the eyes of physicist or chemist and to apply the key concepts in a new way. I hope to make preparing for the MCAT feel less like a necessary evil en route to medical school and more like an early step on the path to becoming a scientifically-savvy physician.
3) What are some common misconceptions about the MCAT?
The most common MCAT misconception I hear from students is that the test feels like a memorization exam. With MCAT review books coming in close to 1,000 pages long, it's easy to see why! The core undergraduate science curriculum covers a significant amount of material and it all seems to be "fair game" on the exam. The truth is, the MCAT is a test of knowledge processing and integration rather than pure content. Exposure to and familiarity with material is essential, and my students learn a lot, but comfort with core ideas is more important than intimate knowledge of all details. On the exam, most scientific principles appear in a detailed passage and attacking the associated questions relies on quick analysis more than memorized minutiae. There will be plenty of time in medical school to memorize everything!
4) What's the most common MCAT fear you see among incoming students?
Aside from worrying that the MCAT is primarily a test of scientific details, I find that students worry that their score will be a primary factor in determining if, and where, they will be admitted to med school. Instead, my experience with the application and interview process tells me that the MCAT is truly only one of a huge number of factors admissions committees consider. The exam is not a perfectly accurate way of assessing knowledge and preparation, let alone ambition or experience – and med schools know this! They evaluate more MCAT scores each year than anyone else. Each student should strive to achieve the highest score they can on the exam, but they should rest assured that their score will not be the exclusive factor governing their admission.
5) How do I get the most out of tutoring?
One-on-one tutoring is a great opportunity for guided exam prep, but can't replace the studying you do on your own. My students do the best when they keep up with their own timeline and use tutoring sessions as an opportunity to review uncomfortable topics, work through challenging examples and discover shortcuts together.
6) How much time should I dedicate to studying for the MCAT?
Every student, and his or her coursework/experience, varies but at minimum I recommend 3-4 weeks to revisit tricky topics, familiarize yourself with the test style, and to take practice exams. Some students, especially those taking courses during the semester, prefer to take 8+ weeks to review and practice at a more gradual pace. Whichever review schedule is best for you, the most important thing you can do to prepare is study hard and build a strong foundation from your undergraduate sciences courses!
7) How do you recommend dealing with MCAT test anxiety?
Treat preparing for the MCAT like a high-priority job. Dedicate yourself to it, but don't let it become the only thing in your life. Be sure to leave time to see friends and relax, however you best do that. The MCAT is only one of many factors, including your hobbies and additional activities, med schools use to make admissions decisions!
8) Besides studying, what recommendations do you have for how I best prepare for the MCAT?
Take care of your body as well as your mind! Make time to exercise and eat healthily while studying. Physical activity promotes learning and wipes out stress. Plus, who wouldn't want to want to finish the MCAT in great shape?
Need help with the MCAT?
More articles on the MCAT: