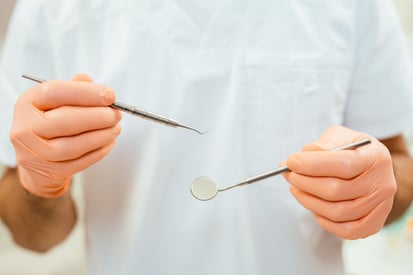 Congratulations! You have successfully identified that you want to join the exciting field of dentistry and begin preparing for dental school. You will be joining a community of healthcare professionals that care about their community's oral health and general well-being. It's truly a rewarding career that will offer your many opportunities to grow a as a professional and as an individual.
Now that you have made this choice, it's important that you prepare for getting into a dental school that suits your needs best.
Prerequisites
Every dental school requires students to take a set of courses in both the sciences and humanities fields. It's important to note that a dental school may have additional requirements and recommendations. Therefore, make sure to look at each dental school's website and their course lists when you are registering for your classes. I would also like to add that you do not have to major in the sciences, especially biology, in order to be accepted into dental school. I completed a double major in chemistry and Hispanic Studies, which has served me very well with regards to being able to communicate with Spanish speaking patients. So expand your academic horizon and study subjects that you are personally interested in and that add an additional perspectives and skills into your life.
Required courses for most every dental school include, but are not limited to*:
English (2 semesters)
Physics (2 semesters)
Chemistry (4 semesters) including organic chemistry and general chemistry
Biochemistry (1 semester)
Biology (2 semesters)
Mathematics (2 semesters)
*Occasionally, a dental school will require courses in psychology, anatomy and physiology, and additional courses within the fields mentioned above. Make sure that you have taken all courses or are on the way to finish the courses before enrolling in dental school!
Planning for the DAT
Once you have taken all courses or you feel prepared to take the Dental Admission Test (DAT), it's time to start preparing for the exam. The exam can be taken any time after sophomore year, depending on your college schedule, all the way to the summer you apply for dental school. I personally took the DAT the summer after my sophomore year, because I had completed most of the requirements. I would recommend taking the exam over a break period such as winter break or summer time so you can put all of your focus and efforts on studying for it.
There are many resources for scoring well on the DAT. These resources include online websites, individual tutoring, and prep books. Determine your study skills and identify how you best learn before embarking on this journey to prepare for the DAT. It's always possible to take the DAT more than once, but as long as you prepare well, this should not be necessary.
The DAT exam includes a survey of natural sciences (general chemistry, organic chemistry, and biology), reading comprehension, perceptual ability test, and quantitative reasoning. Each section is timed so it's important to practice time management on top of your academic knowledge.
Always remain positive and encouraged on this path and remember that you are preparing for a career that will transform you and your patients' lives.
Aida is originally from Isfahan, Iran, but moved to Chicago at the age of 12 with her family. She has lived in multiple cities and countries, and really enjoys immersing herself into new environments and cultures. She graduated Magna Cum Laude from Hamilton College with a B.A. in Chemistry and Hispanic Studies. She received many recognitions in both of her majors, including invitations to Phi Beta Kappa and Phi Sigma Iota societies, Chemistry Awards from American Chemical Society, and scholarships for studying abroad in Madrid, Spain. Aida really enjoys the sciences and languages and therefore she has chosen to pursue a degree in dentistry at Harvard School of Dental Medicine.
Are you interested in working with Aida on your dental school application work?
Want to read more on the graduate admissions process?