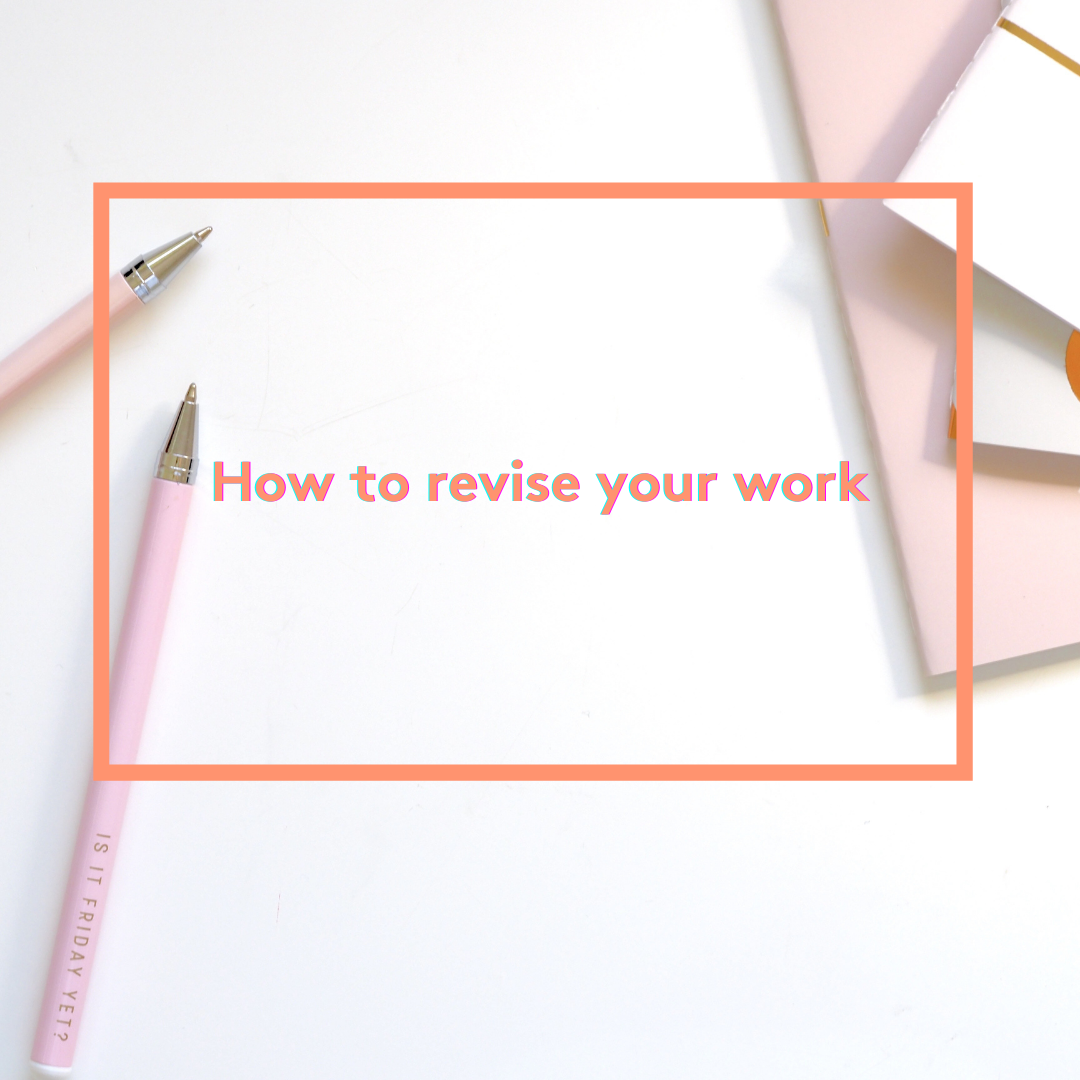 Before anything else, congratulate yourself. You wrote something! That's huge! Writing is hard. Having something is so much better than having nothing. Something can be revised. And revising can be a lot of fun, as long as you have the right support. Here are some tools to help you navigate the revision process:
1. Read your work aloud.
This helps you catch things that you might have missed by just looking at your work on the page. Read your work out loud to catch any lingering little mistakes, like George Saunders, who writes:
My method is: I imagine a meter mounted in my forehead, with "P" on this side ("Positive") and "N" on this side ("Negative"). I try to read what I've written uninflectedly, the way a first-time reader might ("without hope and without despair"). Where's the needle? Accept the result without whining. Then edit, so as to move the needle into the "P" zone." ("George Saunders: what writers really do when they write," The Guardian)
2. Share your work.
Invite someone to read it out loud for you and invite feedback. This will help you assess if your writing is clear and doing what you want it to do.
These tools sound simple, I know. But revision can and, in all likelihood, will get complicated. You might get weird or distressing feedback. You might get overwhelmed. You might not know where to go next with your writing. You might hit a wall. All of that is normal. All of that is okay. It is part and parcel of being a writer.
But perhaps you are asking: What if I get stuck?
If you're struck in terms of structure: map out your work. Use sticky notes on a wall, an outline, or draw a picture. You're perhaps stuck because you don't know what you have. Figure out what you have in front of you; the visual stimuli will help you figure out what's missing and how to move forward.
If you're stuck in terms of genre, character, or plot: steal.

I do not mean plagiarize.

Never, never, never plagiarize! What I mean is look into how other writers have solved the problems you're trying to solve and learn from what they've done. Find stuff that makes your brain explode with inspiration. Learn from it.
But you're finding yourself truly, immovably stuck: take a break. In Studio Ghibli's beautiful (and, in my opinion, under-rated) 1989 film Kiki's Delivery Service, Kiki, a young witch, begins losing her ability to fly. Her friend, a very cool painter named Ursula who lives in a log cabin and paints crows for fun, tells her that magic powers are a lot like painting. Just as Kiki sometimes can't fly, Ursula sometimes can't paint at all. She recommends Kiki take some long walks, look at the scenery, doze off...I think Ursula is wise. Sometimes you need to do something else. Get some exercise. Call a friend or family member. Dance around your room. (Note: the break will need to be short when your deadline is impending).
In his essay "We're not Good Enough to Not Practice," Kiese Laymon writes: "It's okay to write 3000 words to find 15 that really glow. That is the work. We're not good enough to not practice."
Revision is the work. It will be different with each piece of writing. But you've got this. I believe in you.
Cambridge Coaching was founded by doctoral candidates in English, and instruction in reading and writing is one of our particular strengths. Our tutors are published authors, as well as Ph.D candidates from the top English graduate programs in America, with most hailing from Harvard or the prestigious Iowa Writers' Workshop--or both.
We have a long history of helping high school, college, and graduate students become more astute critical readers and writers capable of producing their own polished academic essays. Many of our students come to us looking for help with basic composition or reading comprehension, but our expert tutors have coached our clients through everything from business English to doctoral dissertations. Whether you need to learn how to tell a participle from a pronoun, or need help making sense of Shakespeare, we can design a syllabus to suit your specific goal.
Check out some other blog posts regarding writing below!