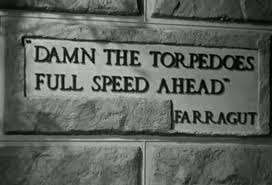 I'm going to tell you a story. From late 2013 through the early part of 2014, I faced a significant transition in my life, in both career and education. Not only was it time to make a choice for what I wanted as a first post-graduate school step, but it was also time to start learning how to live life. I don't mean go forth and see the world and have adventures. I'm talking about doing routine things for myself (or having a routine at all!) and for my health: maintaining my car regularly, establishing the tone of the life I wanted, learning about personal finances and taxes, getting health insurance, making voluntary trips to the dentist...in other words, being an adult through and through!
Job-wise, I was interested in a certain kind of consulting as well as smaller, more creative startups, but worried that they would be too focused on clients and specific products. It seemed that bigger companies that could afford riskier innovation groups (e.g. Google), would actually be decent places to work, as they could allow their employees to explore fresher, off-beat ideas.
There was a catch though: I didn't actually want the paying jobs that I thought I could get at that point, and I really liked the freedom in what I was currently doing. I was master of my own game, with the only unfortunate side effect being the lack of pay. I figured that I was investing my savings into my own success, though, by gaining precious skills and experience that I hadn't had the opportunity to cultivate during school. My desire to do work with the people who could help me grow, whom I looked up to in skillsets and vision, was stronger than ever, and it was happening even in the non-traditional job that I held. I had excellent teammates to work with and the resources to refine and expand what we wanted to do. So that was why I threw my chips into that basket, and put my time into a risky, scary gambit of work – to grow myself towards a different arena! I hoped I would be there by late summer 2014. My plan was to get there from two ends - by just working hard and taking the opportunities that came along, and by looking at what was out there, thinking deeply about where I wanted to end up, and back calculating a good trajectory to take. I knew it would be helpful to acquire these skills and experience even if I never ended up applying for other jobs similar to the ones I was seeing, because they were all in line with what I felt passionate about while also increasing my employability.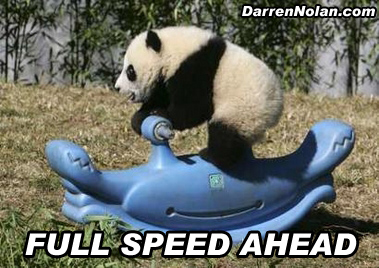 Entrepreneur Panda is in the fast lane
As the year turned, I found myself becoming more and more committed to my venture, but one thing still often held me back. Persistent feelings of doubt about the value of what I was doing in the grander context of my career kept returning. Stick to this, stay with the initial plan, refine and debug, ride it out, see where it goes…I often thought to urge myself on. There were questions that kept coming back, though, which some of you may have thought yourself when you've set out on a difficult path:
Is my value as a professional appreciating as I do this?
Will the value of doing this be conditional on how successful it turns out, or will the experience be valuable in itself towards my next step?
Does timing for when I'm done with this matter to my next position? Relative to when I finished my previous "legitimate step"?
How do I position myself from this for the next step? What should I be doing in this to be maximally marketable for my next step?
To put my fears to rest, I needed guidance from my mentors and peers, and from good connections, fast. Aside from personal connections, there were also groups I could bite the bullet and pay for membership for, or premium subscriptions to career services. It was all fairly hard to cultivate, but when the ball finally got rolling, what I heard back validated the gut feeling that I now tap into to get through those tough moments: the experience I gain will only be valuable if two things are satisfied: 1) I need to work with my team well, and 2) I need to LEAD and INITIATE ideas and the building of this work. As in, rather than asking permission, just DO! I would then be able to speak of what I had envisioned and led the creation of, took initiative to do, in interviews down the line. This was how I would safely create value from my experience, however it turned out.
In sum, I hope the story of my journey from professional student to working woman highlights the roller coaster ride of thrills, worries, and determination that it's totally ok to feel all at the same time in the course of your career. Unfortunately, academic tutoring in Boston doesn't usually entail this kind of experiential career coaching, which is beyond the scope of more traditional resume and application building. It may be better this way, as we tutors could inadvertently overstep our bounds in our enthusiasm for passionate and well-done personal achievements. Or, you may welcome the input, and welcome a deeper relationship in your 1 on 1 tutoring beyond the books. I encourage you to reach out to your academic support and see where it leads you!
Looking forwards, I know I'm not going to be the same person after my venture experience. After all, I don't even know what my priorities will be in the future! Life? Love? At that point in time, I'll re-evaluate what I want again. I've now seen so many companies with fantastic cultures out there that I might be happy and fully engaged in. Will I find a new work vision for my career path? I wonder sometimes. Worrisome questions occasionally abound again, and at those times I wish I could find a life tutor in Boston for all the answers, just as I had academic advisors in college and graduate school. Still, I wouldn't trade the wonderful adventure of not knowing how things will end up 5 years from now for a life where every destination of mine was already certain. FULL SPEED AHEAD, I say! Reach for what you want to do, choose well, and then go!